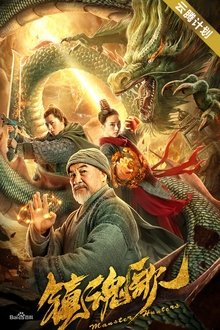 IMDB Rating: 3.3
Duration: 1h 16min
Genre: Adventure, Fantasy
Release Date: 26 July 2020 (China)
Director: Yilin Dai
Film Stars: Norman Chu, Ka-Yan Leung, Liu Lincheng
Language: CHINESE
Subtitle: English
Quality/Size: WEBRip 480p [229MB] | 1080p [3GB]
Format: MKV
Movie Plot: Five hundred years ago, Grandmaster Tianxuan sealed the King of All Demons, in exchange for a prosperous and peaceful world. However, the good times were short-lived. Demons lurked in the peaceful town of Qui Yuan, and cholera resurfaced.